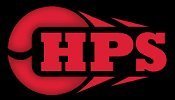 heat & plant services ltd
DELIVERING QUALITY DOMESTIC
AND COMMERCIAL HEATING SERVICES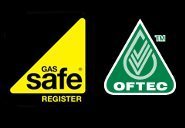 Energy efficient boilers and central heating installations in Bracknell
From quality boiler upgrades to central heating installations, Heat Plant Services Ltd in Bracknell offers excellent energy efficient upgrades to reduce your heating costs.
Cost-effective boiler upgrade and replacement
We can upgrade your current central heating and controls.
Heat Plant Services Ltd specialises in boiler upgrades and replacements. If your existing central heating system or boiler unit is draining your pocket with extensive heating bills, contact our heating engineers in Bracknell today.
We can upgrade your current central heating system and boiler with energy efficient units which will not only reduce your heating costs but also lower carbon emissions.
We are based in Bracknell but serve all locations including East Berkshire, South Buckinghamshire, South Oxfordshire, North Surrey and North Hampshire.
For reduced heating costs choose our energy efficient central heating systems and boiler upgrades at Heat Plant Services Ltd in Bracknell. Call us on 01344 427 861 for free quotes.
Reduced heating costs with energy efficient upgrades
We offer a comprehensive range of boiler and heating services to reduce your central heating costs.
• Energy efficient boiler upgrades
• Boiler servicing and maintenance
• Energy efficient central heating installation
• Power flushing
• Combustion testing
• Provisions for addition of renewable heat technology
For any queries on our energy efficient upgrades, contact our friendly and knowledgeable heating engineers today.
GET CONNECTED
Wireless heating controls
Connected controls via broadband
Multi zone
Single zone
Evohome